McDonald's (D'mall)
Information
Location:Station 2
Address:389 Main Rd, Malay, 5608 Aklan, Philippines
Tel. No:+63 2 863 5490
URL: mcdonalds.com.ph
Map
Information
Position:Station 2
Address:389 Main Rd, Malay, 5608 Aklan, Philippines
Tel. No.:+63 2 863 5490
URL: mcdonalds.com.ph
Map
Overview
There are two McDonald's in Boracay, both are located in Station 2. This one is located on the main road of Station 2, facing the lake and next to D'mall entrance, also a popular meeting place. They sell hamburgers, French fries, hot and cold beverages, rice and noodles because Filipinos like to eat rice.
There are 2 floors; the indoor space is more spacious and the seats are more than the other store. A lot of parents like to go here with their children.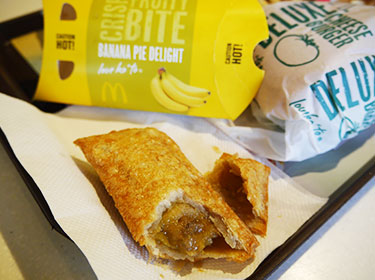 Banana Pie
The most special food item is a banana pie. There are some small dice of bananas inside, it tastes both acidic and sweet.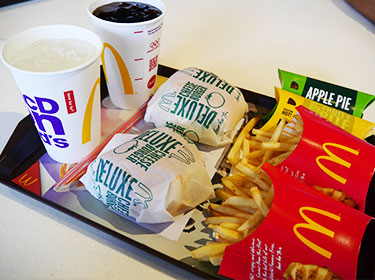 Set Meal
Tastes like all McDonald's