Diving beauty 3 in 1
Information
Overview:
scuba diving, I SPA, Discovery Shores afternoon tea set (for 2 people)
Information
Position:
Address:
Tel. No.:
Overview:
scuba diving, I SPA, Discovery Shores afternoon tea set (for 2 people)
Overview
●scuba diving
Take a trip to the underwater world and see the daily life of benthic creatures. You can experience it whether you can swim or not. Try the floating feeling in the inner space and take a closer to the fish. Don't miss this experience in Boracay.
Every attendance is required to take a small lecture before diving.
One coach will lead 2 guests and practice on the shore until you get familiar with the movement in the water. After you become skilled, you can to take a boat out and get ready to explore the world under the sea.
Beneath the water, all you need to do is breathe normally and the coach will take you around.
Caution: Patients with heart disease, high blood pressure, or pregnant women may not be suitable for this activity.
● I Spa gold foil + hot stone 120 minutes authentic SPA
Utilizing volcanic rock's uneasily heat dissipation characteristics, hot stones give treatment especially to acupuncture points through a succession of hot compress from slow to fast.
Using the combination of gold foil and essential oil, masseuse's professional massage will give you a treatment of detoxing, fatigue eliminating, and moisturizing.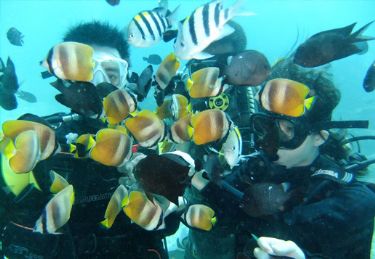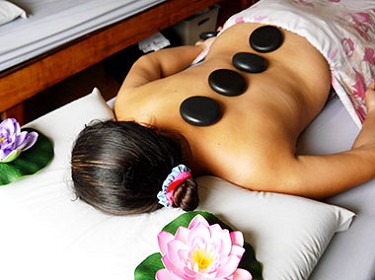 How to Use
1. Be sure to bring your purchase voucher. (hard copy or soft copy is fine)
The local staff will contact you 2 days before your reservation, to inform you their contact number, meeting time and location of that day. Also, they will confirm your booking content, attendance, and reservation time.
2. Be sure to be at the meeting location on time and check your purchase voucher with our local staff.
3. The local staff will lead you to the locations of your reservation.
Price Details
Fee Included:
l Round trip transfer and transportation fee for the venue.
l All related expenses for the above activities.
l Service tips for the our local staff
Fee Not Included:
l Service tips for the masseuses.
(Please read the following instruction carefully to avoid any disputation)
• Filipino full body oil massage 60 minutes Php100/per person
• Four-handed full body oil massage 90 minutes Php300/per person (Two masseuses will share)
• I Spa gold foil + hot stone 120 minutes authentic SPA Php400/per person
How to Book
l Please read the itinerary and related precautions carefully.
l Select the date and attendance you want to make a reservation.
l Provide complete information of all attendance (full names shown on your passports) and contact information of the register person (email address + phone number or communication software)
l Complete the registration form.
l We will send you purchase voucher within 3 working days. The voucher will have the complete contact information of the local company.
Important Information
l Be sure to provide the name of your staying hotel in English.
The order of activities may be adjusted according to local conditions. If you cannot accept the above regulations and arrangement, kindly ask you not to purchase this package.
l Considering of children who is still in the physical growing phase, children under the age of 12 will not be provided any massage or SPA service and cannot be refunded or transfer to others.
l Customers who did not show up on time at meeting location as a result in delaying or unable to complete the itinerary will not be refunded.
l Failure to execute contract itinerary due to force majeure can be rescheduled or cancelled (refundable).
l Purchase voucher will send to your email address within 3 working days. Be sure to keep it for verification in the future.
Cancellation Policy
1. Please apply for cancellation 3 days (included) before the reservation date.
2. Cancellation within 2 days will be charged 100% of the fee.
3. Reschedule can be arranged 3 days before the reservation date. Please apply in advance.